February "The BANNER" is available online click on the downloaded file below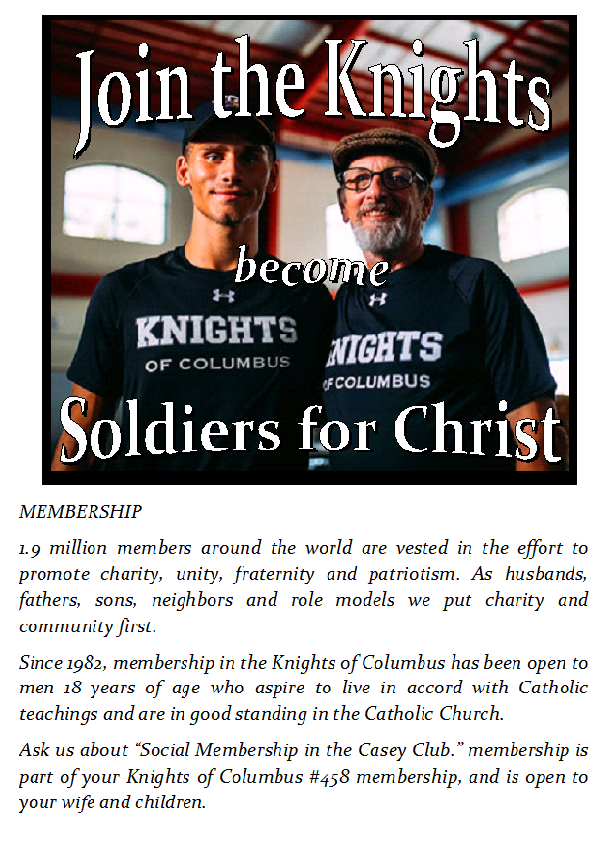 Stay informed with the latest happenings at your Knights of Columbus and Casey Club. Shamokin Council 458 is rebounding from Covid 19 restrictions. Last year the Knights of Columbus held successful Halloween, Thanksgiving, and Christmas activities, but we need our members to increase their interest and involvement to truly recover. We are always looking for a helping hand so don't be shy.
The Casey Club Thursday night menu adds new and delicious items to go along with our menu favorites. The cook is awesome, the food is good, and the prices are affordable.
The monthly breakfast is always a hit and the best deal in town. Stop in and enjoy our all you can eat Breakfast. Watch for it on our Facebook page, the Board out front of the Club or in the BANNER.